Dear friends,
In this photo, you can see two miracles together. One is my son that managed to survive prematurity and the other is quantum biofeedback that does miracles indeed to the restoration of health, all while being painless and safe. When we first met Mrs. Areti Grigoriou, we couldn't believe how soon our son would be able to learn, how quickly his brain would respond to the trauma of prematurity, and how quickly his health would get back to normal despite the huge amount of conventional medicine that the child hadto take while in the hospital. All of our family trusted in Body evolution. We all want to evolve to be the best we can in health, in beauty, and in fitness, too. Areti, thank you for all of your Knowledge, we love you and we'll be always by your side as you did for us all of these years.
Nena Chronopoulou
Actress – Writer
I was suffering for years from autoimmune eczema all over my body and my face. I had tried a lot of treatments for many years with no results at all. With a combination of Quantum biofeedback and Naturopathy and detoxifications, I found all the causes of my disease and the aggravative reasons. Doing intense therapies, I got rid of my problem after 3months of therapy and for the first time in 5 years, I went to the beach… I owe Areti so much. My older son had ADHD and with Brain Biofeedback now is one of the best students in his class. A problem that I and my husband had in our back "sciatica" was gone with only 8 sessions of Miha Bodytec. I lose 5 kilos and I gained a firm body without cellulite. Thanks to all of you.
Mary Zachary
Director of Ceremonies / Archon Michael
I suffered 5 years from autoimmune acne rosacea on my chin. I used to take a lot of cortisone that made me gain a lot of weight. I suffered from chronic depression, insomnia, and kidney stones. My right knee was always in pain. Desperate, I went to Body Evolution. With Body scan, we found out what happened inside my body and why my body was reacting like that. We do a combination of therapies, including Biofeedback, Naturopathy, Homeopathy, Detoxification, and Miha Bodytec. The results after a month were astonishing and my doctor could not believe it.  My life is changed. It is great for me to have the chance to put makeup on my face and feel like a woman again! I feel happier every day without antidepressants and I get a lot of beauty sleep!
Peggy Kliford
Baker / Athos Bakery
I want to thank the ladies at Body Evolution because they helped me to build the body of my dreams. I was skinny enough, but I never had muscles and I wanted to have firm skin. In a 3-month intensive workout course with Miha Bodytec, I built muscles, I firmed my body, and I got rid of my chronic fatigue syndrome. I now feel full of energy and happy. I did nine beauty sessions too with remarkable results in skin tone, glowing, and wrinkles.
I also have two beautiful daughters. I never had to give them antibiotics or other chemical medicines. With Naturopathy, all problems are solved easily and without side effects. Brain Enhancement and super learning help them be the top students in their class.
Thank you, ladies.
Margaret Sideri
Nutritionist / Lovely Diet
I want to give my warmest congratulations and my infinite respect to the knowledge of Homeopath and Naturopath Mrs Areti-Rita Grigoriou for my recovery in a very short time from a severe chronic lung problem that I have had for 40 years, (allergic bronchitis and asthma). I have to mention that as a doctor I had done many therapies of conventional medicine with no result. In fact, my last doctor's instruction was that from now on I had to take cortisone for the rest of my life. But the most signific of all I have to mention is that the doctors have given me the injections for allergies for the last 4 years, costing to the Government about 6,000 GBP without any improvement in my condition. Thanks to Body Evolution I have found my health again at the cost of only 300 GBP. Now I can enjoy jogging with my wife after so many years where I couldn't even walk because I couldn't breathe.
Areti, thank you!!
Kostas Dimitrakopoulos
Surgeon Obstetrician Professor at A.P.T  MS
Retired
When I decided to go to Mrs. Areti Grigroriou, I was an exhausted and tired organism. It was just before my surgery for hemorrhoids. I had chronicpain in my kidney and my bowels every day and I suffered. I had increased uric acid and gout with very swollen legs. I had enormous stress, I couldn't sleep, allergies every spring and severe problems with my prostate. My back and my knees were killing me. All those problems made me stay home sick and tired of being sick and tired. I didn't feel healthy, and I didn't feel free. Mrs. Grigoriou in 5-6 months and 10 sessions gave me a permanent solution to all my problems. It was a miracle for the doctors that she somehow found a solution, especially to uric acid and prostate without any conventional medicines but also how the kidney and gallbladder stones were gone. I continue to go to Body Evolution because I want to take care of me. To continue to feel free and healthy and not be bedridden and sick. I sleep well a night and have happy life. Furthermore, with bioenergetic prognosis, the device does knowbeforehand the tendencies for my body to pathology and it is a powerful tool to act preventively.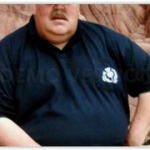 Jackob Babkin
63 years old Retired
My son diagnosed with ulcerative colitis in his 8th. For a year we went to the best doctors and all gave him cortisone immunosuppressant medicines and they would give him biological factors. I gave him cortisone and immunosuppressant but I refuse to give him biological factors.
My son had diarrhoea at least 10 times a day with a lot of mucus and blood. he lost a lot of weight and he almost couldn't eat anything.
Despair as I was I read about Mrs Grigoriou Technic and I went to her even if he centre was miles away from my town. From the first 7 days, diarrhoea had stopped and there was no mucus, no pain, no blood in his stool. for the very beginning, we stopped gradually the cortisone and immediately the immunosuppressants. I go my son to her for six months now and I will continue to go because I want my son to be healthy without conventional medicines.
This month I want my oldest son to the centre that suffers from hay fever for 3 months every May. It is impressive how in 3 days all the symptoms went away. We now work in brain enhancement. The improvement in both of my sons in school is fantastic. I could never imagine that there is a technology like that and the most people do not know anything about!
Sofi Sfiry
mother of a 10-year-old student
DISCLAIMER: The devices that we use do not diagnose or treat any condition or disease and the results do not substitute any Medical exam or advice. The results are responses to the specific frequencies and the device harmonizes and normalizes this results by reducing stressors which are one of the major causes of diseases. The treatment results may vary depended on how severe is every case. Anti-aging Neuroscience according with it's principals combined with biofeedback offers a non medical or invasive way of healthy aging and it is not a substitute for medical aesthetic treatment anti-aging. Miha Bodytec can build muscles ,burn fat, stimulate metabolism and relief back pain according to medical studies https://www.miha-bodytec.com/en/studies but the results may vary depended on how severe is every case.